T-Town Top 10: Week of Oct. 28-Nov. 4, 2018
SPOTLIGHT ON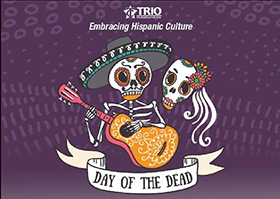 1. Day of the Dead Celebration
Friday, Nov. 2
5:30-8:30 p.m., Truman Arnold Student Center at Texarkana College. Fun, FREE community event for the whole family embracing Hispanic culture - featuring entertainment including an Aztec Dance and a Folklore Dance, face painting, music, authentic Mexican food, costume, karaoke, altar contest and other fun activities, with presenters from local universities and colleges. Hosted by the Educational Opportunity Center (EOC) at Texarkana College.
2. Shakespeare in Love – on stage!
Opens Friday, Nov. 2
Stilwell Theatre on the TC campus. Presented by TexRep in conjunction with the TC Dept of Drama. Young Will Shakespeare has writer's block... the deadline for his new play is fast approaching but he's in desperate need of inspiration. That is, until he finds his muse – Viola. This beautiful young woman is Will's greatest admirer and will stop at nothing (including breaking the law) to appear in his next play. Against a bustling background of mistaken identity, ruthless scheming and backstage theatrics, Will's love for Viola quickly blossoms and inspires him to write his greatest masterpiece. Play runs Nov. 2-4 & 9-11, Fridays & Saturdays at 7:30 p.m. and Sundays at 2 p.m. Discover the fun of live theatre!

And don't miss…
3. Monday, Oct. 29
TRAHC's Theatre for Young Audiences presents Danny Carmo's Mathematical Mysteries
9:30 a.m. & 12:30 p.m. in the beautiful historic Perot Theatre. Prepared to be amazed, dazzled, and bewildered by this spectacular show where math, theatre, and digital technology collide to create a fun and interactive performance proving that understanding math can be fun. Not so long ago, Danny thought school, and in particular math, wasn't for him. He was dreaming about being a magician but realized math was essential and the secret to a whole world of magic! For 3rd-6th grades. Curriculum Connections: Fine Arts, Language Arts & Literacy, Mathematics & Numeracy, and Character Building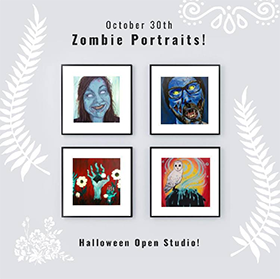 4. Tuesday, Oct. 30
PreHalloween Bash!
7-9 p.m., Painting with a Twist (Texarkana, TX). Come celebrate a night of spooky fun! Zombie portraits and open studio, and pick any Halloween painting. Have a thrilling good time! Costumes are encouraged and candy will be served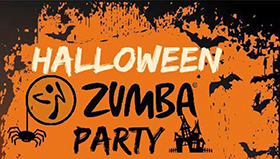 5. Tuesday, Oct. 30
Halloween Zumba Party
7 p.m. Hosted by GymBox Fitness – Texarkana. Enjoy a SPOOKY and FUN FREE 60 minutes of ZUMBA! If you haven't tried it, this is a perfect time to check it out. This special event is OPEN to the public so bring your friends and family. Costumes encouraged. Party continues with a munch and mingle after class. Don't be SCARED, see you there!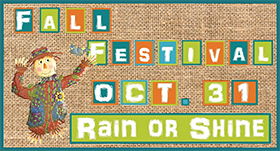 6. Wednesday, Oct. 31
Fall Festival Hosted by Trinity Baptist Church
6-8 p.m. It's fall, ya'll! Come join Trinity Baptist Church for the annual Fall Festival. Games, candy, inflatables, food, fellowship, and fun. Don't miss it!
7. Wednesday, Oct. 31
Harley Halloween Bash
5-8 p.m., Texarkana Harley-Davidson
Halloween bash featuring a costume contest for kids and pets, candy, food vendors and fun!
8. Friday, Nov. 2
Parker McCollum at Scottie's Grill
8 p.m. Parker McCollum is an Austin-based singer, songwriter and multi-instrumentalist who has gradually risen through the charts with his wonderful music and great performances around the country. McCollum is on tour now through the end of the year in support of his album. Learn more.
9. Friday, Nov. 2
Friday Night Lights
Liberty-Eylau HS vs Pittsburg
Arkansas High vs DeQueen
Texas High vs Wylie East
10. Saturday, Nov. 3
Worthy of Warmth Run at Texas A&M University-Texarkana
7-10 a.m. Hosted by Christian Warriors Texarkana
Help warm up Texarkana! All entry fee proceeds will be used to purchase coats for people in need in the Texarkana local community! Entry Fee - $25. Sign up starts at 7 a.m. 5k & 10k Runs at 8:30 a.m. Kid Fun Run - 9:30 a.m. All age groups! All participants of the Kid Fun Run will receive an award!
---
WTL TXK Partners




Share this post: