PROFILE: Melissa Sturgeon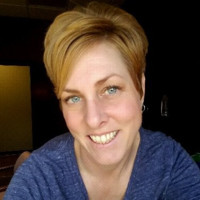 Stepping Up to Make a Difference
MELISSA STURGEON
Creative Services Manager
Cable One Advertising
LT Class of 2019

A participant in the current Leadership Texarkana Class of 2019, we lift up Melissa Sturgeon for using her wisdom and experience –and challenged by Strategic Doing –to create a terrific goTXK video to inspire and motivate EVERYONE in Texarkana to lift up What's they Love about Texarkana and post with #goTXK.
Melissa began as a Commercial Producer for WLOX-TV in Biloxi, MS. Melissa changed companies two years later. She became a Commercial Producer and Creative Director for Cable One Advertising in Gulfport, MS. After Hurricane Katrina, she took the role as Senior Editor for a life style show on KOB-TV in Albuquerque. She helped design and brand Good Day New Mexico, seen daily by 25,000 viewers. Her career became full circle with the opportunity to join Cable One Advertising again in 2014. Melissa and her team have helped countless businesses in the Texarkana area with successful advertising campaigns. She currently resides in Texarkana with her husband and daughter.
---
WTL TXK Partners




Thanks to Express Employment Professionals, Ledwell Office, Commercial National Bank, and BancorpSouth for supporting the WeeklyLIFT.
Contact us to learn how you can become one of our WeeklyLIFT partners!
Share this post: