T-Town Top 10: Week of Oct. 8-14, 2018
T

hings to do in Texarkana October 8-14, 2018
SPOTLIGHT ON

1. goTXK
Tuesday, Oct. 9
Texarkana Convention Center, 5-6:30 p.m. CELEBRATE goTXK DAY - and join the BigLIfT movement to LEAD THE WAY in celebrating and sharing "What's to Love TXK" at #goTXK. Food, beverages, live music, friends, festivity! A program of LIfT through Leadership Texarkana, with support from the City of Texarkana, TX. RSVP!
and don't miss!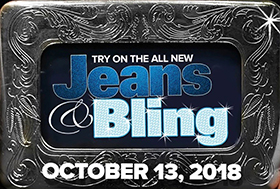 2. Jeans & Bling
Saturday, Oct. 13
Benefiting Hospice of Texarkana. Great fun for adults: BBQ Buffet, Live Music by the "Texas Unlimited Band", Celebrity Lip Sync Battle, Raffles, Silent Auction, Door Prizes. $60 ticket includes all plus 2 drink vouchers. Purchase now or at the door. Help pay-down the note of the Hospice Care Center. Donations appreciated even if you can't attend. Learn more!
3. Trey McLaughlin & The Sounds of Zamar
Saturday, Oct. 13
7:30 p.m. Presented by TRAHC in the beautiful Perot Theatre. Experience the MAGIC of MUSIC! Sought after all around the world, a show that incorporates contemporary gospel, pop and musical theatre hits into performances. Expressive vocals and intricate arrangements of classical gospel hymns position Trey McLaughlin & The Sounds of Zamar to be one of the brightest new groups on the gospel scene. Learn more.
4. Thursday Oct. 11
TAMU-T PLACE Lecture
9:30 a.m., University Center Rm. 216. TAMUT's Program for Learning and Community Engagement will host an open lecture by Assoc Professor of Mass Communications Dr. Drew Morton: titled "Laura Mulvey and the Male Gaze." FREE

5. Thursday, Oct. 11
Movies in the Park: "A Wrinkle in Time"
Spring Lake Park. Movies will start at dusk, near the airplane, and are free and open to the public. Participants are encouraged to bring a blanket or lawn chair. Refreshments will be sold. Learn more.

6. Oct. 12-14
Lucky Dog Barrel Race
9 a.m.-7 p.m., Four States Equine Center. Learn more.
7. Friday, Oct. 12
Bike Days in the Texarkana Arts and Historic District.
5:15-6:30 p.m. Use bicycles to explore the downtown area on Fridays this fall on a free guided bike tours of the District every Friday in October (Oct. 5, 12, 19, 26) Tours will begin and end at the Museum of Regional History. Rent a bike from Texarkana's UPcycle Bike Rental Program, or bring your own! (Bike rentals first come, first served). For more information, call 903-793-4831 or 903-798-3901.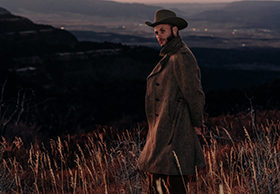 8. Friday, Oct. 12
In concert: Charley Crockett at Scottie's Grill
7:30 p.m. Learn more.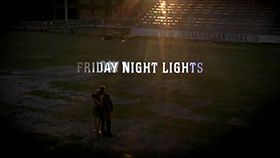 9 Friday, Oct 12
Friday Night Lights.
Take in some local high school football!
Arkansas HS vs. McClennan, 7 p.m.

Pleasant Grove HS vs. Pittsburg, 7:30 p.m.

Texas HS vs. Mesquite Poteet, 7 p.m.
10. Saturday, Oct. 13
FALL FEST: Second Saturday Trade Days
Come to the 1894 City Market at Front and Olive Streets and see the progress on The Flying Crow, downtown's diner in a train car... and shop the new art, vendors, and book signing with Matt Coleman, author of "Juggling Kittens" and Graffiti Creek. For vendor information, call Rhonda at 870.772.5026.
Learn more.
and while you're downtown - take the kids for...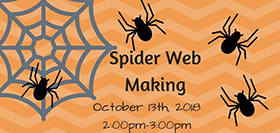 Saturday, Oct. 13
Spider Web Making
2-3 p.m., Discovery Place Interactive Museum. Children will create their own spider web entanglement, they will also make their own creepy crawly spider to attach to the spider web. Learn more.
---
WeeklyLIFT Partners




Thanks to Express Employment Professionals, Ledwell Office, Commercial National Bank, and BancorpSouth for supporting the WeeklyLIFT.
Contact us to learn how you can become one of our WeeklyLIFT partners!
Share this post: