T-Town Top 10: Week of July 16-29
T-TOWN TOP TEN
Things to do in Texarkana July 16-29, 2018
SPOTLIGHT ON
1. TRAHC's 30th Annual Juried Art Exhibition
Opening Reception: Friday, July 27, 2018
6:30-8 p.m.; Awards Announced at 7 p.m.
Regional Arts Center, Downtown. Annually, the most anticipated art exhibition of the past thirty years, celebrating local, regional, and national artists with $3,750 in prizes. Exhibit from July 27 – August 25, 2018. Learn more.
and don't miss...
2. July 16-27
28th Annual Young Writers Workshop
Presented by Texas A&M Univ-Texarkana and East Texas Writing Project. Gives students entering 1st through 12th grades the opportunity "to write, create and express themselves;" each participant receives a t-shirt and a printed anthology of all work created. $40. [email protected]; Tamut.edu/young-writers
Grades 1-2: Welcome to Whoville
Grades 3-4: Food for Thought
Grades 5-6: Monsters in the Closet
Grades 7-8: Be the Change
Grades 9-12: Tales from the Peculiar
3. July 17-Aug. 31
"Immersed" Art Exhibit featuring the work of Nicole D. Briscoe
Texas A&M University-Texarkana Gallery and Library
Opening Reception Tuesday, July 17 - 5-7 p.m.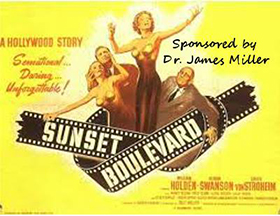 4. July 21
Moonlight & Movies: Sunset Boulevard
7:30-10:30 p.m. Come join us on the lawn of the Ace of Clubs House downtown for another classic movie. Feel free to bring your own adult beverages. With the lovely shade trees and outdoor fans, the weather will be perfect. Water, sodas, popcorn and snacks available at our Concession Table. TMS Members are FREE/Others. $3. Learn more.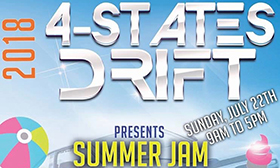 5. July 22
4 States Drift presents Summer Jam at Four States Fairgrounds
9 a.m.-4:30 p.m. Come out and watch drivers show off their drifting skills or be a competing driver. Lots of fun and for available for the whole family with wet slide/ bounce house, music, car shows and ride alongs. Also Crowd Games for Cash Prizes! $10 for spectators; $50 to drift; Car show is $10 + $10 admission to event. ($20 total). Learn more.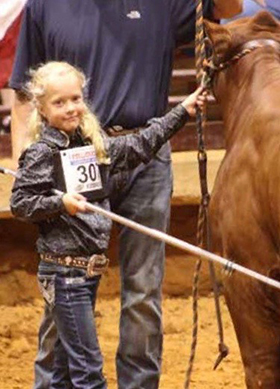 6. July 16-20
Junior Beefmaster Breeds Association Convention & National Show
Fourstates Fairgrounds, 9 a.m.-5 p.m. Join one of the fastest- growing junior beef breed associations in the country in learning about all aspects of the beef cattle industry–valuable knowledge about every phase of the business to prepare to contribute to the beef cattle industry and agribusiness as adults. And it's fun! Learn more.

7. July 18-21
Kid Fun - FREE from Klondike Academy
Mentor Week: What do you want to be when you grow up?
Restaurant Owner? July 18 from 4-5 p.m.
Veterinarian? July 19 from 12-1 p.m.
University Staff? July 20 from 9-11 a.m.
Public Office/Parks and Rec? July 21 from 9-11 a.m.
Medical Field? July 21 from 11 a.m.-noon
Email [email protected]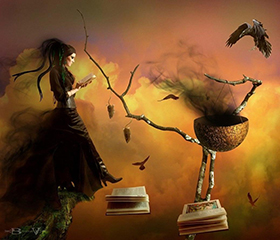 8. July 21 & 28
Harry Potter Month presented by Texarkana Museums System
July 21, 1-3 p.m., Ace of Clubs House. Wand-Making Workshop. Wizards will choose their own materials to make the ultimate personalized wand.
July 28, 1-3 p.m., PJ Ahern Home. Wizarding House Awards and Mystery Party. Wizard graduates and their families can compete to solve the mystery of who has stolen the House Cup!
July 28, 1-3 p.m., Discovery Place Children's Museum. Boredom Buster: Maurader's Map Quest. Let Moony, Prongs, Wormtail & Padfoot show you the way to create Marauder's Map... a quest that requires lots of patience!


9. July 16-20 & July 23-27
TRAHC's Summer Art Camps at Arts on the Main
Dynamic art experiences for children of all ages as participants work with local and professional artists. TRAHC offers full scholarships for children who cannot afford tuition. For more information contact Amy Donohoe at 903-792-8681 or [email protected]. Learn more.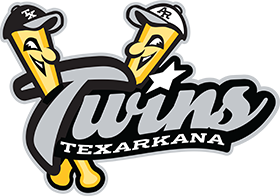 Texarkana Twins
Come out and Support Texarkana's own Texarkana Twins. Still a lot of games left from now till the end of the season. Check website for all schedule and ticket info. Learn more.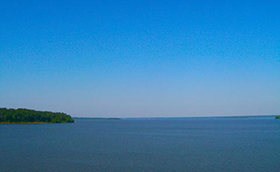 Lake Wright Patman
Still a wonderful Texarkana staple for great family fun! Whether you like to swim, fish, enjoy water sports, camp, hike, or just need a quiet place with beautiful scenery, Lake Wright Patman has it all and just right down the road in Texarkana area.
---
WeeklyLIFT Partners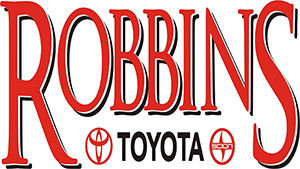 Thanks to Express Employment Professionals, Ledwell Office, Robbins Toyota and BancorpSouth for supporting the WeeklyLIFT.
Contact us to learn how you can become one of our WeeklyLIFT partners!
Share this post: