T-Town Top 10: Weeks of July 2-16, 2018
T-TOWN TOP TEN
Things to do in Texarkana July 2-16, 2018
SPOTLIGHT ON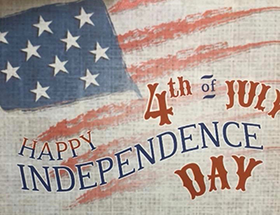 1. FIREWORKS on the FOURTH!
July 4, 6 p.m.
Hardy Memorial Methodist Church. Live music by Quicksilver, Chick-Fil-A, Bounce Houses, Water Slides, and more! Learn more.
2. JULY is HARRY POTTER MONTH at Texarkana Museums System
Join TMS every Saturday in July for exciting activities designed to train young wizards and witches in the ways of magic. The cost is $8 per event or $25 for all 4 events. TMS Members (Family Membership or higher) pay just $3 per event or $10 for all 4 events. Learn more.
Upcoming events:
Saturday, July 7, 1-3 p.m.: Sorting Day. The fun begins on July 7 with "Sorting Day" at the Museum of Regional History, 219 N. State Line Avenue. Young guests will be sorted into one of four groups at the State Line School of Magical Arts. Each group will choose their own house name, colors, and mascot, then design their own house banner to be used during the month's remaining 3 events.
Saturday July 14: Spells and Potions at Discovery Place
And don't miss...
3. July 2, 9 & 16
Southwest Center Self-Defense Class
5:30 – 6:30 p.m. Develop health and coordination while learning to defend yourself at the Southwest Center. Learn more.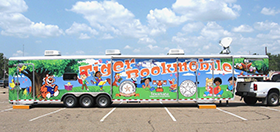 4. Fridays this summer
TISD Tiger Bookmobile visits the Splash Pad
July 6, July 13, (as well as July 20, July 27, August 3, August 10). Open from 9:30 a.m. – 4:00 p.m. A story hour will be featured at 10 a.m. and 2 p.m. Children 5 years and under must be accompanied by an adult. Children 6 years and older can enter without an accompanying adult but must live within walking distance of the site location. Checking-out books is FREE. Books can be returned to the Tiger Bookmobile at any time during the Summer or to any TISD school after August 10. Learn more.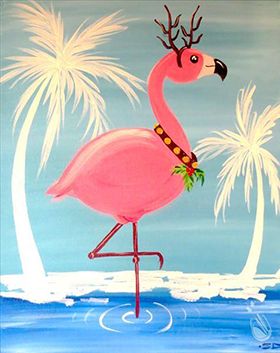 5. Saturday, July 7
Painting with a Twist Public Party – Christmas in July!
4-6 p.m. For age 21 and older. 16x20 canvas painting. $35 per seat. Learn more.
6. July 9-13
For the Kids: TRAHC's Arts on Main Summer Art Camps
Summer Art Camps are a great place to get the kids out of the house and have an awesome art piece to bring home. Call 903-792-8681 to register your child for camp. Don't wait, spots fill quickly! Registration required.
Sculpt-a-rama Sr. with Heather Carr. 1:30-4:30 p.m. For ages 8-12. $100.
Camp Create 2 with Kay Shirley. 1:30-3:30 p.m. Ages 5-6. $65.
For more information, give us a call or visit the TRAHC website.
7. Tuesday, July 10
Building a Team: Focus on Workplace Dynamics by Jason Hudnell
8 a.m.-12 p.m. Teambuilding: Create an environment where WE is greater than ME– and Generations in the Workplace: Understanding Generation Y Millennials. Presented at TAMU-T's Eagle Hall by Tri-State SHRM Chapter. Phone: 903-277-9524 * Email: [email protected]
8. Wednesday, July 11
Story Time with Texarkana Twins Baseball Players
Texarkana Public Library from 10-11 a.m. Held in the David Nelson Meeting Room.
9. Thursday, July 12
Writing & Self-Publishing Workshop
6-8 PM Texarkana Public Library. Lee McQueen will share with the Texarkana community and surrounding areas her experiences with writing and self-publishing at McQueen Press. You're invited to share your own tips for best practices and results. McQueen's past works include The Cadis Evening (2016) and Writer in the Library (2008). The forthcoming novella is Deprivation (due late Summer 2018). Learn more.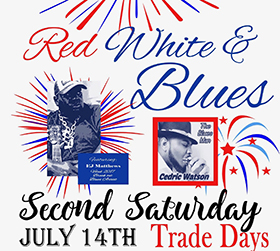 10. Saturday, July 14
1894 City Market Second Saturday Trade Days: Red White and BLUES!
9 a.m.-3 p.m. Texarkana's Market for arts, crafts, health, home and items of old. Be a vendor or shop this unique venue. Make it a family experience! Learn more.
and Lagniappe for those in the market for getting started…


Friday, July 13
Texarkana College Summer Fest for Prospective Students
Come and go from 11 a.m.-2 p.m. A family-friendly event designed to bring together all of the resources you need to get started at Texarkana College. Free hot dogs, bounce houses and money booth. Feel free to bring the whole family and learn everything you need to know about getting started at TC! Learn more.
---
WeeklyLIFT Partners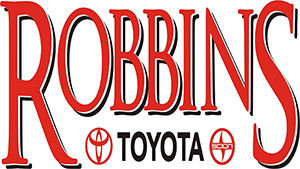 Thanks to Express Employment Professionals, Ledwell Office, Robbins Toyota and BancorpSouth for supporting the WeeklyLIFT.
Contact us to learn how you can become one of our WeeklyLIFT partners!
Share this post: