T-Town Top 10: Week of June 6-17, 2018
T-TOWN TOP TEN
Things to do in

Texarkana June 4-17, 2018
SPOTLIGHT ON
1. Neal McCoy on Stage at Scottie's Grill!
Friday, June 15. Well-loved in this, his home region, Neal McCoy's success since breaking out in the 1990s has been marked by three platinum albums, a gold album, and numerous Top Ten hits. From country to country takes on big band standards, no two of Neal's shows are the same! A proud vet of 15 USO Tours around the world, Neal is also the recipient of multiple Humanitarian awards. Don't miss his show!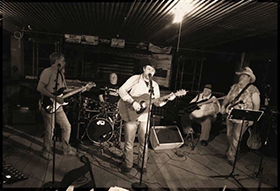 More music to enjoy on the patio at Scottie's Grill:
Pony Bradshaw—June 8
Parson B and the Part Time Sinners—June 9
Pocket Change—June 16
and don't miss...
2. Tuesday, June 5
Texarkana Workplace Wellness Summit
At Texarkana College's Truman Arnold Student Center, 7:30 a.m.-12 p.m. Area employers are invited to attend this summit to discover the many resources available locally to create a healthier workforce. Presented by Wadley Regional Medical Center, the event is one of several educational opportunities the local chapter of the American Heart Association (AHA) sponsors throughout our community. $25 includes breakfast and a to-go lunch, plus prize drawings.
3. Saturday, June 9
1894 Second Saturday Trade Days
Downtown Texarkana, 9 a.m.-3 p.m. Go downtown for this new monthly Flea Market featuring vendors, tours of this newly and beautifully restored living and event space, and fun for the whole family! Shop for Father's Day - special for kids: Make a Card for Dad. Learn more.
4. Tuesdays, Thursdays & Saturdays from 7 a.m.-12 p.m.
Tis the Season! Texarkana USA Farmer's Markets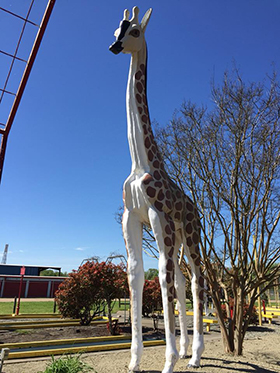 5. Open noon-9 p.m.
Open Now: Fun Country Park
Fun Country Park has been serving the Texarkana area for over 6 years Complete with go-carts, miniature golf, a rock climbing wall, and batting cages, the Fun Country Park has something for everybody. Learn more.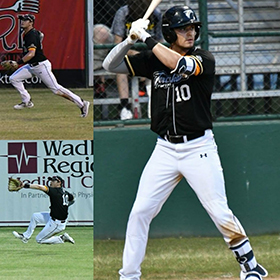 6. Wednesday-Saturday, June 6-9 + summer eves
Texarkana Twins Baseball - Home Games!
George Dobson Field at Spring Lake Park. Something new and different to do! Support our team... Make it a party! Check out the schedule.
7. Not too late!
Sign the kids up for Summer Reading Club Texarkana Public Library. Special events throughout the summer! Incentives, prizes and fun! Learn more.
8. Tuesday, June 12
Summer Salsa Set Workshop
6:30-8:30 p.m., Regional Arts Center. Discover the fun of working with potter Chris Thomas to create a summer salsa set! This workshop gives students the opportunity to hand-build a salsa cup, queso cup, and chip tray while learning about the process of creating pottery. All materials and supplies are provided. (Finished, glazed pieces avail after approx 3 wks). ​For ages 18 and up. Call 903-792-8681 to register (required). Cost: $55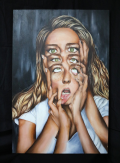 Also at the Arts Center enjoy the free exhibit: TRAHC's 26th Annual Student Juried Exhibition May 26 – July 7; Tuesdays–Saturdays 10 a.m.–4 p.m.e provided. (Finished, glazed pieces avail after approx 3 wks). ​For ages 18 and up. Call 903-792-8681 to register (required). Cost: $55
9. Monday, June 11
Leadership Texarkana Greet and Graze
5-6:30 p.m., Twisted Fork Meeting Room. For those interested in learning more about applying for the Leadership Texarkana annual flagship class. A time to visit with LT grads. Application deadline is June 23; more online at LeadershipTexarkana.com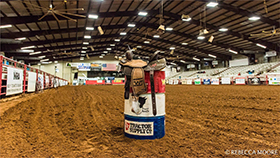 10. Friday-Sunday, June 8-10
Runnin' WJ Ranch Barrel Races
Four States Equine Center, Four States Fair Entertainment Center. Folks will be gathering from multiple states for the annual Barrel Racing fun - and exhibits - benefitting the Runnin' WJ Ranch. For complete schedule, (including church service Sunday morning). Learn more.
Lagniappe event - in the vicinity:
Wednesday, June 6 - 8-1:30
Workforce and Economic Prosperity Conference Mount Pleasant Civic Center Hear leaders in the field of Workforce preparedness discuss the possibilities, the pahtways, the resources and outlooks for addressing our region's needed workforce. Featuring Julian Alvarez, Chmn of the Texas Workforce Commission, Texas Senator Bryan Hughes, TC President James Henry Russell, TAMUT President Emily Cutrer and many more. Presented by the NE Texas Regional Workforce Alliance and AEP SWEPCO. $23. Register at [email protected]
---
WeeklyLIFT Partners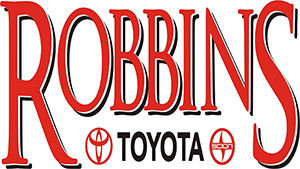 Thanks to Express Employment Professionals, Ledwell Office, Robbins Toyota and BancorpSouth for supporting the WeeklyLIFT.
Contact us to learn how you can become one of our WeeklyLIFT partners!
Share this post: