PROFILE: Cassy Meisenheimer
Cassy Meisenheimer
Marketing and Development Director, Belay Global
LT Class of 2008
What have you learned most about making a difference in Texarkana (or about your opportunity for community leadership) from being a part of Leadership Texarkana?
By participating in Leadership Texarkana I learned there are many opportunities to give back and be a part of a thriving and energetic community. We have so much to offer on both sides of state line and many ways to find your niche, to step into an organization and share your personal strengths to create progress and change.
What does leadership mean to you?
Leadership is when people look to you because of your personality, behavior and beliefs. Having good leadership skills mean you personally invest in tasks and projects and demonstrate a high level of passion for what you are doing. It also means you take a great deal of interest in the success of others, enabling them to reach their goals to satisfaction.
For what community organization or issue or opportunity do you have a passion and invest your time, talent or money?
There are many community organization that I like to invest in. I see value in the work they are doing and the changes they are making in the areas of their focus. During different seasons of my life I am invested in different organizations [in our community], but grateful we have many different ways to be passionate and do something about it.
If you had one wish and could make a difference of significance in Texarkana (your small corner) what would you do with that one wish and why?
Educate!!! Whatever your platform, challenge, or purpose, you should educate yourself on the truths, oppositions, and opportunities before making a decision.
What do many people not know about you that you would to share with us? What are some of your passions and hobbies?
Even though I am a definite extrovert, my most favorite thing is being at home with my family working on a project. I really enjoy convincing Fred to help me out in DIY house projects I find on Pinterest. When it is not cold I love to find something to do outside!
What do you most love to do in Texarkana?
My kind of Friday night fun is a PG football game and eating at Zapata's with my family.
What do you most love about Texarkana, in general?
It is home and there is no place like home!
Cassy Meisenheimer is Marketing and Development Director for Belay Global, a non-profit organization that works with women in Rwanda to help create sustainability and alleviate poverty through training, scholarships, business loans and more. After spending over a decade as an Account Manager at Four States Living Magazine, and a few years at home with her two sons, Cassy knows what drives development is focusing on building relationships. It is about how well you can connect with people you're trying to help and communicate your understanding to them.
Cassy has been involved with many community organizations, including being a 2008 Leadership Texarkana graduate. She currently serves on the Eagle Impact Board for Texas A&M-Texarkana, Angel Guild for Opportunities, Inc. and on the Strategic and Marketing Committee for Pleasant Grove ISD.
Cassy is the wife of Fred Meisenheimer and the mother of two boys, John Henry and George. She and her family attend Williams Memorial United Methodist Church and enjoy living life in Texarkana, USA!
---
WeeklyLIFT Partners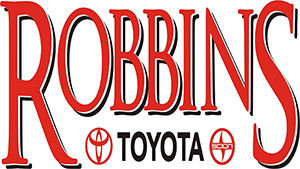 Thanks to Express Employment Professionals, Ledwell Office, Robbins Toyota and BancorpSouth for supporting the WeeklyLIFT.
Contact us to learn how you can become one of our WeeklyLIFT partners!
Share this post: