T-Town Top 10: Week of Nov. 6-12, 2017
Want to have a list of 10 awesome things to do in Texarkana delivered right to your inbox every week? Sign up for the WeeklyLIFT today!
---
T-TOWN TOP TEN
Things to do in

Texarkana Nov. 6-12, 2017
T-TOWN TOP TEN
Things to do in Texarkana
Nov. 6-12, 2017
1. 1894 Second Saturday Trade Days, Saturday, Nov. 11 • Front Street Plaza. On Veteran's Day! Come watch the parade at 11 a.m. and join in the celebration of our veterans. Nancy Martin will be donating a patriot painting. Face painting for kids. Great time for family fun. In front of the old Ritchie Grocery (tours available).
2. Get Artsy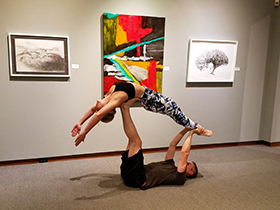 Art of Yoga. Saturday, Nov. 11 • 10-11 a.m. Before the parade on Saturday, enjoy the art (see exhibits below) while practicing the Art of Yoga at the Regional Arts Center. All ages (8-adult) and skill levels may join TRAHC and local yoga instructor Colleen Narens for this unique event Bring your own mat. Suggested donation is $15 donation per person; Benefits TRAHC's Arts on Main program. Call Amy Donohoe at 903-792-8681 for details or go to http://www.trahc.org/exhibits-and-events.



The Third Day: The Art of Danny Helms Exhibit. Nov. 9-Jan. 23. On exhibit and FREE at the Regional Arts Center. Opening Reception Friday, November 10, 2017 at 6:30 p.m.


Donnie Copeland Exhibit. A synthesis of the visuality of landscapes such as the planted fields and prairie that run along the Mississippi and Arkansas rivers as well as that of peoples and cultures local and distant, rural and urban. Featured in exhibits in New York, Kansas, Arkanasa, Louisiana, Minnesota, Missouri, North Carolina, South Carolina and Texas.


Presented by TRAHC; Regional Arts Center open Tuesdays-Saturdays 10 a.m.-4 p.m. http://www.trahc.org/exhibits-and-events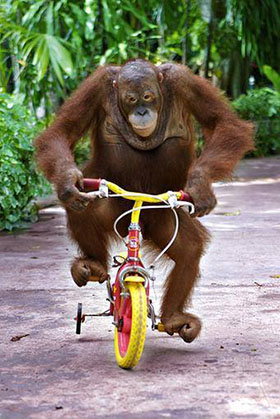 3. Go For a Bike Ride. While the weather gets cooler, remember all those activities you wanted to do... but it was too hot? Like, take advantage of $5 All Day Bike Rentals from the Texarkana Museums System and the The City of Texarkana, Texas. Bikes are available at the Museum of Regional History 10 a.m.-5 p.m. Tues-Sat and 1-5 p.m. on Sunday.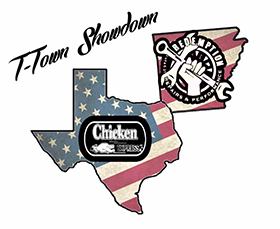 4. T-Town Showdown. Saturday, Nov. 11 • 11 a.m.-4 p.m. In honor of our veterans. At the Four States Fairgrounds. Redemption Repairs & Performance is hosting a Truck, Rat Rod and Bike show (which includes entry options including Jeeps, side by sides, early & late model vehicles) from 11am-4pm. Food and merchandise vendors; Bounce/playhouses for kids activities so bring the family. $8 entry but all military past & present (with proof) and kids under 12 FREE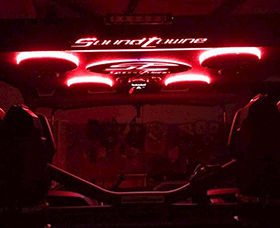 in conjunction with the Showdown:
2nd Annual SoundTown Street Pound with Digital Effects, Whitehorse Tuning And Calibrating and others on site. All proceeds to benefit the Wounded Warrior Project. A USACI sanctioned, two-point event. Entrance to the show is $8 per adult; kids and veterans are free.
5. Fall Mosaics Class at Arts on Main. Tuesdays from 6-8 p.m., Nov. 7-Dec. 12. Get ready for gift-giving! Discover your inner artist as you design and create a long-lasting piece of art or a special gift. Learn the basic mosaic tools, substrates, tesserae, adhesives, grouts. Anyone can do it! For any skill level.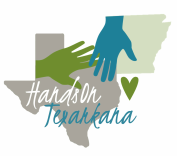 6. The Great Escape TAPAS and Wine Event. Thursday, Nov. 9 • 6 p.m. Five Elegant TAPAS Courses and Wine Pairing; Food by Jeff Loving; Music by Chasing Rita; a casual evening on the beautiful grounds of the Collins Home. Benefiting the programs of Hands On Texarkana: volunteer opportunity connections, parenting classes, senior transportation and a youth volunteer program. RSVP: (903) 798-3211, www.handsontexarkana.org.
7. James Herrin Piano Festival Guest Artist Recital at Texarkana College. Thursday, Nov. 9 • 7 p.m. • Free. Presented by Dr.'s Hee-Kyung Juhn and Lei Cai. Co-sponsored by the Texarkana Music Teachers Association.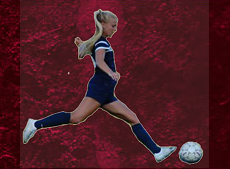 8. TAMU-T hosts the Red River Athletic Conference Men's and Women's Soccer Championships. Thursday-Friday, Nov. 9-10. At beautiful Eagle Field. A Texarkana FIRST! Go Eagles!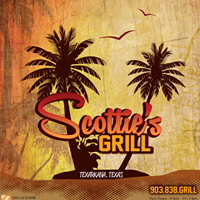 9. Jamey Johnson in Concert. Friday, Nov. 10 • 7-11 p.m. at Scottie's Grill. Relax and enjoy! www.outhousetickets.com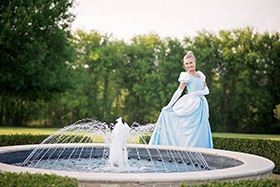 10. Meet and Greet with Cinderella. Sunday, Nov. 12 • 1 p.m. Hosted by Southern Grace Designs, Parties & Gifts. Bippity Boppity Boo—who's ready to meet Cinderella? Pumpkins, Glass Slippers, Wands and more with princess makeup, song and dance, snacks and lots of pictures! $25 per child and $5 per adult. Reserve soon; it will fill up fast! http://bit.ly/2xuU4EG
---
Want to have a list of 10 awesome things to do in Texarkana delivered right to your inbox every week? Sign up for the WeeklyLIFT today!
---
WeeklyLIFT Partners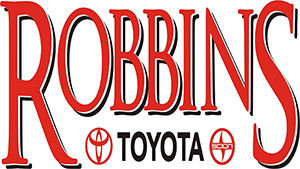 Thanks to Express Employment Professionals, Ledwell Office, Robbins Toyota and BancorpSouth for supporting the WeeklyLIFT.
Contact us to learn how you can become one of our WeeklyLIFT partners!
---
Share this post: