Stacye Magness
Marketing Communications Coordinator,
CHRISTUS St. Michael
LT Class of 2017
What have you learned most about making a difference in Texarkana (or about your opportunity for community leadership) from being a part of Leadership Texarkana?
I have learned that my efforts, no matter how big or small can be used to make a difference.
What does leadership mean to you?
Leadership to me is inspiring greatness in others.
For what community organization or issue or opportunity do you have a passion and invest your time, talent or money?
I am invested in the quality of life provided in this community. I want my family and friends to have the opportunities for education, health care and extracurricular activities that can be found in larger cities.

I have worked at CHRISTUS St. Michael Health System for almost five years. My role in the organization allows me to be very involved in the health and wellness of our community. I am passionate about educating the community on health related issues through promotion and communication of services offered and about building relationships with and sharing the stories of patients who are overcoming a life-altering, health-related event. As someone who lost their father to cancer over a year ago, I have experienced first-hand the importance of quality of life and time well-spent with loved ones. With my opportunity working with CHRISTUS St. Michael, as well as through support of other non-profit organizations, I am able to support emotionally and financially other patients and their families as they survive through illnesses like cancer.
If you had one wish and could make a difference of significance in Texarkana (your small corner) what would you do with that one wish and why?
I've seen people who have moved to Texarkana from all over the country, and they are some of the ones most passionate about this community. My wish would be for more people who grew up here like I did, to find their passion for this community again. I had lost it, but going through Leadership Texarkana really helped me re-discover my love for Texarkana.
What do many people not know about you that you would to share with us? What are some of your passions and hobbies?
My husband and I have an amazing little boy, Dalton. He alone makes each day an adventure. I like to stay busy. I enjoy running. I enjoy making memories with family and friends. I have a crazy addiction to sweets!
What do you most love to do in Texarkana?
I love going to events and local attractions! Whether it is taking Dalton to a fall festival or getting friends together and going to an event like Taste of Texarkana, there are always fun adventures to get into!
What do you most love about Texarkana, in general?
I love that it is more of a community than a city, but still has a lot to offer like some of the bigger cities. The community is diverse but still like-minded. The people are passionate about the good in Texarkana, and step up to opportunities when they arise. We really have a lot of amazing people!

As Marketing/ Communications Coordinator, Stacye leads several efforts to promote hospital services with a primary focus in cancer care, inpatient and outpatient rehab services, wound care, health and fitness, and community outreach services. Stacye joined the CHRISTUS St. Michael family as Marketing/Communications Specialist in January of 2013 before advancing to her current position as coordinator in January of 2015. Previously, she held the position of Marketing Coordinator for Crocker's Jewelers. Stacye is a 2010 graduate of Texas A&M University-Texarkana with a Bachelor of Science in Mass Communications and obtained a Master of Business Administration in 2013, also from Texas A&M University-Texarkana. A Texarkana, TX, native, Stacye currently resides in Texarkana, AR, with husband Chad and 2-year-old son Dalton. Stacye enjoys running and being active, supporting community activities and spending time with family and friends.
My personal mission is to support the continued growth and quality of life in Texarkana. I would like to continue contributing to the health of the community through my work with CHRISTUS St. Michael Health System. I also hope to locate organizations outside of work where I can support health and fitness in our community and support the quality of life for cancer patients. Lastly, I value my education from Texas A&M University-Texarkana and want to contribute to their success and the success of other future graduates.
---
WeeklyLIFT Partners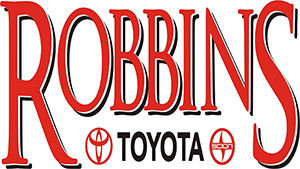 Thanks to Express Employment Professionals, Ledwell Office, Robbins Toyota and BancorpSouth for supporting the WeeklyLIFT.
Contact us to learn how you can become one of our WeeklyLIFT partners!
Share this post: