Did You Know: Save RRAD Supports and Defends Red River Army Depot
Texarkana USA:
A thriving center for business, education and culture that attracts–and serves–us all.
Citizens committed to Working Smart for Excellence, Educational and Cultural Riches, Community Pride, Economic, Social and Personal Well-Being. One-of-a-Kind, Twice as Nice, and Second to None.
---
Speaking of Working Smart for Excellence...
DID YOU KNOW?
'Save RRAD' Supports and Defends Red River Army Depot
DYK the Chamber of Commerce Military Affairs Committee—benefiting from the volunteer stewardship of Dennis Lewis—works 24/7 year-round to ensure that our community maintains the value and status of the Red River Army Depot for the health and well-being of the greater Texarkana USA area and all who live here.
AND did you know that each and every citizen of this community has the opportunity to Work Smart of Excellence (by investing wisely for the long view) by signing up today at www.saveRedRiverArmyDepot.com?
SAVE RRAD is an initiative of the Texarkana Chamber of Commerce, supported by the cities of Texarkana, Texas, and New Boston, Texas, as well as local community leaders and businesses. Save RRAD is dedicated to supporting and defending Red River Army Depot, a vital economic driver of our region. You can make a difference!
---
WeeklyLIFT Partners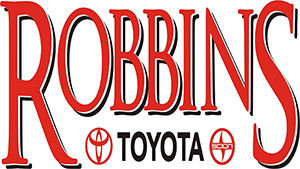 Thanks to Express Employment Professionals, Ledwell Office, and Robbins Toyota for supporting the WeeklyLIFT.
Contact us to learn how you can become one of our WeeklyLIFT partners!
Share this post: