PROFILE: Andrew Mathis Hill
Andrew Mathis Hill
Business Manager, Texarkana AR Schools
Born and raised in Texarkana, Andrew is a 1983 Suma Cum Laude and Top Ten graduate of AHS, a 1987 Magna Cum Laude and honor graduate of Jackson State University with a BS in Accounting, and a 2008 graduate of Colorado Tech University with an MS in Management-IT Management. He currently serves as the Business Manager for TASD and as a minister at the Lonoke Baptist Church. Andrew and his wife, Dana, have 7 children and 2 grandchildren.
My mission for this wonderful community is to support the beautification efforts of downtown and other areas of Texarkana through volunteering my time, financial support, and planning knowledge whenever needed. Additionally, I definitely plan to volunteer for available non-profit boards, and to also assist any area businesses in any way I can to obtain the necessary resources to help them not only survive, but to also flourish. By investing all of our God-given skills and talents into our community and acting in the capacity as servant leaders, I believe we will reap the benefits of restoring our community to the level of being the great industrial, arts and cultural center that Texarkana has always been destined to be.

I really take a lot of pride in all that see around me today in Texarkana. I was away from this area for more than 20 years, living in larger cities like Jackson, Mississippi and Birmingham, Alabama. Even while I was away, living in other places, I always had this overwhelming sense of being drawn back to Texarkana constantly. Now that I'm back here to stay, I realize exactly what it is about here that makes our city so appealing to reside in. Here in Texarkana, you get the best of both worlds. You get all of the perks that go along with residing in a large metropolitan city, along with the laid-back pace and hospitality of being in a smaller, close knit home town! When I returned to town to find all of the new shopping areas and highway construction completed and visited all of the new restaurants and new hotels and convention centers, I felt nothing but pride in the fact that the place that I was born and raised was still thriving more than I ever could've imagined. Still today, I feel this overwhelming sense of pride every time I drive into Downtown Texarkana and see all of the renovation efforts going forward such as the Burhman Pharr Building, how all of the hometown people have banded together to introduce new and exciting venues like the Silver Moon, and how legendary venues, like the Perot Theatre, continue to thrive and flourish. Even with all of this exciting growth and big city feel, it seems that we've learned how to still keep the pace slow enough that you're able to catch your breath here, and we also have continued to keep the forgotten art of southern hospitality as a major part of our beliefs and thoughts.

If asked how a person could step up and get involved in our city's work, I'd have to encourage anyone like I encourage myself. My goal is to serve on available boards and lend my talents and workmanship wherever it is needed. Just recently, I accepted a term on the board of a group called the Scholars. The Scholars group celebrates the work of several students from Texarkana Arkansas School District, the Texarkana ISD, and the Liberty-Eylau ISD. It was a perfect fit, in line with my job duties serving TASD. I am so proud of Texarkana and so honored to be a part of everything that we have going here in this great city. Texarkana really is "twice as nice"!
---
WeeklyLIFT Partners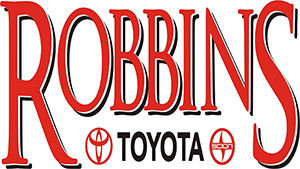 Thanks to Express Employment Professionals, Ledwell Office, Robbins Toyota and BancorpSouth for supporting the WeeklyLIFT.
Contact us to learn how you can become one of four WeeklyLIFT partners!
Share this post: