LIFT: Not Just Another Editorial About Working Together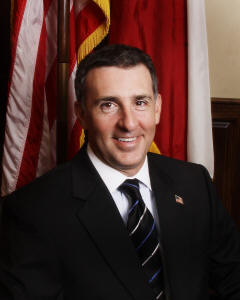 by Jeff Sandford
Former President & CEO, Texarkana Chamber of Commerce
Ok, so here it is – another editorial on working together. Just by reading this, many of you have probably already made a conscious decision to move ahead to the sports page, or the comics. After seeing my picture, many more of you have rolled your eyes thinking, 'we've already heard this story!'
Well, perhaps you have. But why haven't you done anything about it? For that matter, why haven't I?
As I visit with business leaders across the community, it has become clear that many think they are or have been doing something to enhance collaboration within our community. We have used the argument that the Chamber has been bridging the gap between the two cities for more than a century. All of this is true. Sort of. You see, most of us have worked outwardly to showcase our one community persona, knowing that our visitors, business prospects and the like view our area as one place – Texarkana, USA. Silly me for thinking that we must also look inwardly in order to truly achieve the kind of paradise we want to promote.
Often times, we think of collaboration – or the lack thereof – as being based on ideological differences. We brainstorm about how to get two parties to go down the same path, or at least headed in the same direction. We argue that if we could just get everyone to think the same way, or look the same way, then all things would be equal and right. We think 'Twin Cities' equates to identical twins, and therefore expectations can be measured equally. The reality is that Texarkana USA is probably more accurately made up of a set of fraternal twins, each with individual strengths and assets yet still tied inextricably to the other due to its family lineage.
If this is indeed true, then why do we still expect all things to be equal? Perhaps what we all should strive for areequitable outcomes from the sister cities. Of course, all outcomes stem from how well processes are implemented to produce said results and those processes are developed by… people. This makes the case that the successes – and failures – of a community such as ours are often the result of the personalities who are tasked with the decision-making capacity of a community. Let's face it, not all personalities gee-haw with each other, which certainly explains why so many issues of late have sputtered. Yet we are not the only ones who face this predicament. Every day we read about nations fighting for their position within a region, with each side claiming to be right – or to get the upper hand. Our focus tends to be on who's right or wrong rather than how closely aligned their expectations may be. Fortunately, we also sometimes witness the global community working together during times of need helping the true victims of disaster – the citizens. I think we are more akin to the latter example as we have showcased time and time again. You see, we are at our best in times of need, yet we often lose sight of the fact that, as citizens, every day presents a new need – and new opportunity. Unfortunately, this opportunity proposition is what sometimes gets us in trouble.
My father has been a negotiator of sorts for decades. Rooted in the real estate development sector, he has successfully negotiated thousands of deals across a broad spectrum and has been lauded for his skill in making all parties leave the table feeling as though they succeeded. Dad has been called in to mediate deals for others as well when previous talks had stalled over what seemingly were minor issues. His approach was always one of servant leadership, where he brought out the very best in others because he realized that, ultimately, everyone at the table had a similar goal. In other words, they were going down the same path, but just couldn't navigate very well because they let their personalities get in the way. As an outsider, he deftly focused on the strengths of each party as he steered the deal towards a successful outcome. Everybody wins. Everyone moves forward. Personalities weren't changed, as that is an impossibility, yet the very best was brought out in everyone.
The same can be done in Texarkana. Sure, there will be different players at the table, and it will take a multitude of folks (a.k.a. the citizens) to support our leadership, but in the end we all want the same thing – to have our community be successful. It's not about equal outcomes, but results based on equitable measurements as they apply to each issue. It's not about winners and losers, but rather finding the common ground on which that path to success leads.
For this reason, the Board of Directors of the Texarkana USA Chamber of Commerce unanimously voted to support the efforts of LIFT, or Leadership Initiative for Texarkana. We have said that we are a part of the change for decades, but now is the time to move it up a notch. By publicly flying the Chamber banner, we are speaking on behalf of the business community who for years has been shouting from every rooftop that this is ONE community, and that collaboration is paramount to hierarchy, and that UNITY is the most important part of community. We have been there before and we will get there again, but sometimes it takes a little LIFT to get things moving in the right direction – down a similar path. A path that leads to a place that truly is 'Twice as Nice', not because we are identical, but because we are unique and forever part of one great family.
Jeff Sandford has been part of the Texarkana family for more than 6 years, and serves as the President & CEO of the Texarkana USA Chamber of Commerce. Established in 1905, the Chamber has promoted unity and growth across the globe and encourages others to join the movement.
Share this post: