Stepping Up to Make a Difference: AR-TX REDI
Stepping Up to Make a Difference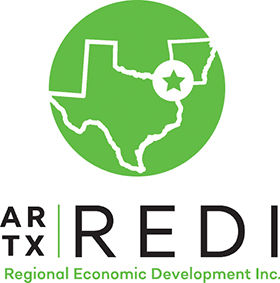 AR-TX Regional Economic Development Inc.

The distinctive spirit of Americans was captured in the mid-1800's by visiting French sociologist Alexis de Tocqueville who wrote that uniquely in America, when individual citizens perceive a problem or a need, they take the initiative to organize for action and solutions. That's called leadership - and it has accounted for the abundance of non-profit organizations working throughout America to serve our communities.
Texarkana's newest non-profit AR-TX REDI is just such an organization, begun by concerned community leaders, individuals who have established AR-TX REDI to unify regional efforts to bolster the existing economic development activities in this area. It was formed because, a growing number of business leaders, elected officials, educational leaders, and private citizens [have been] concerned, ...that despite our region's steady history of a strong economy the future of Texarkana may not be as strong as the past due to a lack of current economic development. To position the region well for the future, the AR-TX REDI regional economic development effort has been launched to ensure the future is better than the wonderful past.
"Nearly two dozen separate economic development groups exist within a 30-minute drive of Texarkana—and there is strength in numbers. Economic development in any part of the Texarkana MSA is a win for the entire region, no matter which city, county or state border it lands in."
"Northeast Texas is Southwest Arkansas' best ally, and vice-versa. The state line is a unifier, not a divider, and this image must be cultivated for our region to prosper. With this new model for economic development, a "win" for either side of the state line is a win for all, and an established combined economic development effort offers us the opportunity to invest in the future of the entire Texarkana MSA. While this investment will require funding commitments from private as well as public stakeholders, the cost of not investing in the future of our region will result in depletion of momentum and missed economic opportunities as peer communities garner strength. A unified effort, uniquely designed to serve as the gateway to our future, capitalizes on our potential for regional growth and prosperity."
SO HERE'S TO THE INDIVIDUALS IN TEXARKANA USA WHO ARE STEPPING UP TO LEAD THE WAY IN CALLING THE REGION TO WORK TOGETHER FOR THE COLLECTIVE BEST FUTURE OF OUR REGION!
---
WeeklyLIFT Partners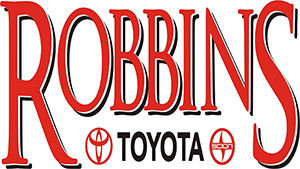 Thanks to Express Employment Professionals, Ledwell Office, Robbins Toyota and BancorpSouth for supporting the WeeklyLIFT.
Contact us to learn how you can become one of our WeeklyLIFT partners!
Share this post: