T-Town Top 10: Week of Oct. 22-28, 2018
SPOTLIGHT ON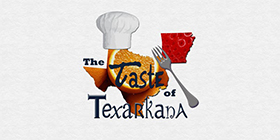 1. Taste of Texarkana
Tuesday, Oct. 23
Four States Entertainment Center, 5-8 p.m. It's time for Harvest Regional Food Bank's 27th annual Taste of Texarkana! Your opportunity to try specialty dishes made by over 40 local restaurants and vendors as well as live music, and samples of specialty beer and wine. Online ticket sales end Monday at 12 p.m. Tickets also available at Harvest Regional Food Bank and at the door.
2. FUN Downtown!
Oct 27, 2018

Fall Festival!
Free Admission - Shopping! Music! Dance! Food Trucks 11 a.m.-8 p.m.; Art & Craft Vendors 1-6 p.m. Truck or Treat at 4:30 p.m. Don't miss the Flash Mob (Surprise Dance Performance)! Learn more. https://www.facebook.com/events/324500691660206/
Plus
Four States Auto Museum Fall Fun Car Show
11 a.m.-3:30 p.m. Live music! Burgers and concessions.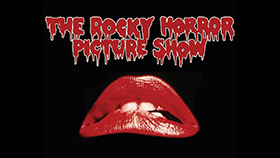 And from the Texarkana Museums System
Pumpkin Extravaganza - 2 p.m. at Discovery Place Interactive Museum
After Dark Walking Tour from the Ahern to the Ace of Clubs House, 7 p.m.
Rocky Horror Picture Show – movie on the Ace of Clubs House Lawn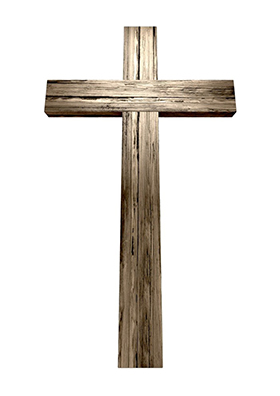 3. TRAHC Presents the I Am a Christian Tour - a Night of Music & Worship
Saturday, Oct. 27
In the beautiful Perot Theatre, 7:30 p.m. Features a line-up of contemporary Christian artists with NewSong, Building 429, Citizen Way, and Catie Hurst. An evening of energy and worship for all ages. Group discounts available at purchase for groups of 15 or more. Learn more.
and don't miss ...
4. Monday, Oct. 22
TSO Chamber Music Series
6:30 p.m., TAMU-T University Center, 3rd Floor, Tri-State Iron and Metal Atrium. Relish classic trios of Bach, Haydn and Quantz featuring flute, oboe and cello. FREE and open to the public. Reserved seating available first two rows for $20; tickets at 870.773.3401.
5. Wednesday, Oct. 24
Refresh Leadership Simulcast
TAMU-T Eagle Hall, 9 a.m.-Noon. Join Express Employment Professionals to hear a distinguished line-up of speakers share their insight on what makes leaders great! Featuring Mark King, Innovation Expert; Gen. Colin L. Powell; Josh Sundquist, Paralympian/ Author. Discounts for groups. All proceeds benefit the TAMU-T Foundation. Learn more.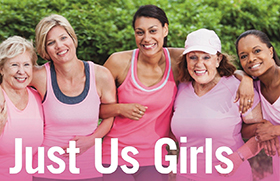 6. Thursday, Oct. 25
Just Us Girls!
5-7:30 p.m., Wadley Breast Health Center, Olive Street Entrance. Grab your sister, girlfriend, mom or daughter and enjoy a night of fun, friendship and shopping.
Over 20 vendors selling everything from clothes, jewelry, houseware, personalized items and more. Heavy hors d'oeuvres and door prizes, plus gifts for all participants. Screening mammograms available by appt at 903.798.7693. Full list of vendors at www.wadleyhealth.org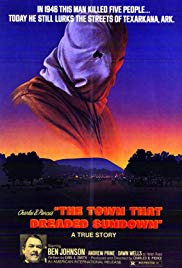 7. Thursday, Oct. 25
The Town that Dreaded Sundown
Spring Lake Park at Dusk. Don't miss the FINAL Movie in the park this fall – brought to you by the Texarkana, TX Parks and Rec. Concessions available.
8. Friday, Oct. 26: Friday Night Lights
Big crosstown game: LEISD Leopards vs PGISD Hawks at PGHS. Kick-off at 7:30!
Arkansas High at Hope
Texas High Open

9. Saturday, Oct. 27
2nd Annual Awareness Walk: Texarkana Down Syndrome Society
10 a.m.-1 p.m., Spring Lake Park Pavilion. Food. Games. Music. Silent Auction – and FUN! For more info: 903.293.7734. Learn more.

10. Sunday, Oct. 28
Trunk or Treat at Hardy Memorial UMC
5-7 p.m. Games, Raffle, Candy and More!
Plus
October 23-29
Texarkana College Hosts Mexican Consulate of Dallas
Pinkerton Fitness Center. This official branch of the Mexican government serves Mexican citizens living or traveling in the U.S.: issues identification cards, passports and Mexican voter registration cards, officially stamps and notarizes legal documents to be used in Mexico, and assists with double nationality, among many other services. Appointments are required and can be made by calling 1-877-639-4835, online at mexitel.sre.gob.mx, or through the free iPhone and Android app, MiConsulMex.
---
Sign up for the weekly newsletter at gotxk.org!
WTL TXK Partners




Thanks to Express Employment Professionals, Ledwell Office, Commercial National Bank, and BancorpSouth for supporting the WeeklyLIFT.
Contact us to learn how you can become one of our WeeklyLIFT partners!
Share this post: