T-Town Top 10: Week of April 30-May 6, 2018
T-TOWN TOP TEN
Things to do in

Texarkana April 30-May 6, 2018
SPOTLIGHT ON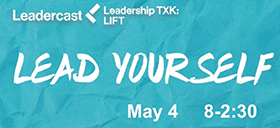 1. Leadercast 2018!
Friday, May 4 from 8-2:30
Develop yourself as a LEADER WORTH FOLLOWING–Leading Yourself–at Leadercast 2018 - the world's largest annual one-day leadership event. Simulcast live from Atlanta, GA to over 600 sites around the globe, reaching and teaching close to 100,000 individuals like you in communities like ours. Join the hundreds attending locally, growing their competitive advantage by growing in excellence and influence, as individuals or teams of 2-100, from big and small business and industry, public sector, non-profits, churches, schools, healthcare. Presented by Leadership Texarkana in partnership with TISD and Texarkana College. $79 includes lunch, breakfast and materials. LEARN MORE AND REGISTER HERE!
Added value: Don't miss the updates and perspectives on #LT40StrategicDoing!
If you want to stay on top, you can't afford NOT to take the time!
Plus: It's a BIG WEEK in TEXARKANA USA!
2. Thursday, May 3
Women for A&M Texarkana's Annual Membership Reception. 5-6:30 p.m. Connect with this dynamic group of strong female leaders working to enhance the economic development, cultural enrichment and funding initiatives for scholarships and programs at A&M-Texarkana. Member Dues: $35. RSVP [email protected] or 903.223.3057. Learn more.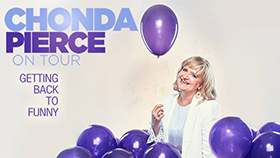 3. Thursday, May 3
Chonda Pierce: "Getting Back to Funny" Tour. First Baptist Church Texarkana, 7-9 p.m. Emmy-nominated Pierce channels her life experiences into positivity, bringing laughter to audiences around the country. As the RIAA's best-selling female comedian of all time, her hilarious take on life is easily relatable as she publicly opens up to her listeners about times of darkness and depression in her own life, drawing humor and good from every situation. Learn more.
4. Friday-Sunday, May 4-6
Shrek! The Musical. Presented by TexRep in conjunction with the Texarkana College Department of Drama in the Stilwell Theater in the TC Humanities Building. Friday/Saturday at 7:30 p.m.; Sunday at 2 p.m. Once upon a time, there was a little ogre named Shrek.... an unlikely hero who finds himself on a life-changing journey alongside a wisecracking Donkey and a feisty princess who resists her rescue. A hilarious show is based on the hit Dreamworks animated film. HUGE talented cast! Special group rates this opening weekend. Tickets online at TexRep.org. OR call 903-831-7827. Learn more.
5. Friday, May 4
David Palmore & Tony Paschal LIVE! Tusk-N-Horns Bar & Grill at The Wyndham, 6-9 p.m. Presented by Music Lovers Texarkana & Beyond Events. All ages welcome. No Cover Charge. Learn more.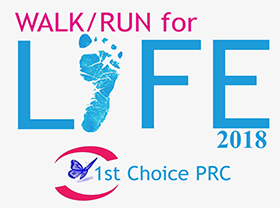 6. Saturday, May 5
19th Annual Walk/Run for Life at Spring Lake Park! 7-11 a.m. Enjoy your morning with 1st Choice Pregnancy Resource Center at Pavilion 2 (by the airplane). Events include 5K and 10K races, a 1-mile fun run for kids, and the walk that is open to all ages and activity levels. Registration starts at 7 a.m. for 5-and 10K. Awards for 1st-3rd place for male and female in each age category as well as for overall male and female. Plus a stroller pushing division. Kids' Fun Run at 8 a.m.; Walk starts atapproximately 9:30 a.m. after race winners are announced. Fun activities for the whole family, including a Diaper Derby for the little ones, so come and enjoy the morning! firstchoiceprc.com 903.792.5735. Learn more.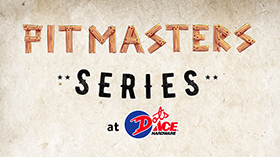 7. Saturday, May 5
Pitmasters Series at Dots Ace Hardware. The first event in the local hardware store's new Pitmaster Series will feature Brad Rosiek & his team Bubba's Krewe Barbecue. Come meet them and learn some tips and tricks from an award-winning barbecue team. Rib Cooking Class will start at noon and be FREE to the public! The Pitmaster Series at Dot's Ace Hardware will feature grilling aficionados from both near and far offering demonstrations, classes, and tastings right here at your neighborhood hardware store. Learn more.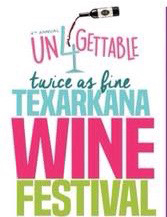 8. Saturday, May 5
4th Annual Twice as Fine Texarkana Wine Festival. Spring Lake Park, 11 a.m.-7 p.m. Presented by and benefitting the Alzheimer's Alliance. A one-of-its kind wine, art, music and food festival for the Four States Area! Enjoy the arts and music FREE! Entry into the Wine Garden $10 (includes a souvenir wine glass and a wine bag). Bottles of wine will be available for purchase from wineries. Tasting for $1; wine by glass of wine for $5. Learn more.

9. Saturday, May 5
7th Annual Hats & Horses: A Day at the Derby. Northridge Country Club, 4-7 p.m. Hosted by Eagle Impact, Hats & Horses is Texarkana's premier Kentucky Derby watch party with Derby-themed food and music - all while raising funds and awareness to benefit Eagle Impact for Texas A&M University-Texarkana's athletic department and student life. Purchase online at www.tamut.edu/eagleimpact. Learn more.
10. Saturday, May 5
CELEBRATE Cinco de Mayo
Cinco de Mayo Fiesta at Texarkana College. 2-5 p.m. Brought to you by the Educational Opportunity Center–parking lot beside Levi Hall. Learn more.


Cinco like you mean it at On The Border. 11 a.m.-10 p.m. Overflowing $5 Cinco 'Ritas, giveaways, live music from 5-10PM, good friends and food. Learn more.
---
WeeklyLIFT Partners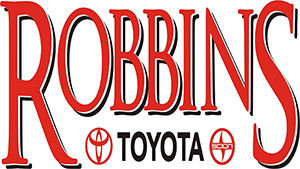 Thanks to Express Employment Professionals, Ledwell Office, Robbins Toyota and BancorpSouth for supporting the WeeklyLIFT.
Contact us to learn how you can become one of our WeeklyLIFT partners!
Share this post: