T-Town Top 10: Week of Jan. 8-14, 2018
T-TOWN TOP TEN
Things to do in Texarkana
January 8-14, 2018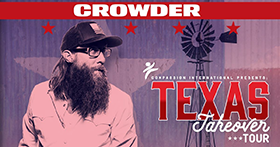 1. Crowder: The Texas Takeover Tour
Sunday, Jan. 14, 6-8:30 p.m. Perot Theatre. Featuring Texarkana's own Christian Music favorite. Kid Friendly, Christian Music, & Worship. Tickets available at perottheatre.org & Rushconcerts.com
2. Create Your Own Clay Breakfast Set
2 Workshops: Workshop I on Tuesday, Jan. 9; Workshop II on Thursday, Jan. 11. 6:30-8:30 p.m. Presented by TRAHC at the Regional Arts Center. Work with Chris Thomas to create a breakfast set of a mug, bowl, and a plate. All materials and supplies provided. 18 yrs and up. Cost $55. Contact Amy Donohoe @ (903)792-8681 to register. www.trahc.org
3. Peter and the Wolf
Wednesday, Jan. 10, 9:30 a.m. & 12:30 p.m.
Presented by the Texarkana Symphony Orchestra at the Perot Theatre. Prokofiev's timeless tale of boy vs. wolf. A fully-staged vaudeville-inspired show with Really Inventive Stuff actor in performance with Maestro Marc-Andre Bougie and the Texarkana Symphony Orchestra. Call: (903)792-4992, www.texarkanasymphonyorchestra.org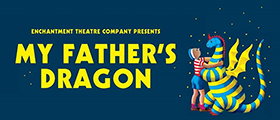 4. TRAHC presents My Father's Dragon.
Thursday, Jan. 11, 9:30 a.m. & 12:30 p.m.
At the Perot Theatre. Talking animals, a daring rescue, a flying dragon, buried treasure and lots of humor–a fabulous adventure staged by Enchantment Theatre using puppets, masks and inventive scenic effects. Grades K-5 and general admission. Call Kaci Hopper @ (903)792-8681 or email [email protected]g to purchase tickets. www.trahc.org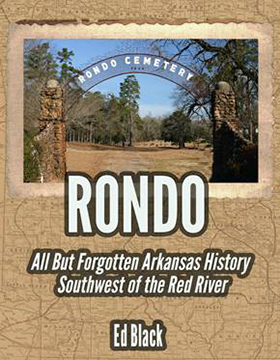 5. Open Book Series: featuring Ed Black, author of "Rondo: All but Forgotten Arkansas History Southwest of the Red River"
Thursday, Jan. 11, 6 p.m. FREE at the Museum of Regional History, Texarkana Museums System. (903)793-4831, http://allevents.by/MuseumofRegionalHistory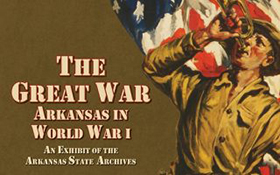 While you're there, (last chance):
"The Great War: Arkansas in World War 1" Exhibit-Museum of Regional History.
Closes Thursday, Jan 11. From Arkansas State Archives: original photos, posters, maps, and documents telling the story of Arkansas's role during World War 1, at home and on the battlefields. Texarkana Museums System (903)793-4831.
6. Ballroom Dancing Lessons
Thursday, Jan. 11, 6:30-8 p.m. Sponsored by Texarkana Ballroom Dance Enthusiasts. Hardy Memorial UMC. $15/person. Message on FaceBook to attend: www.facebook.com/Texarkana-Dance-Enthusiasts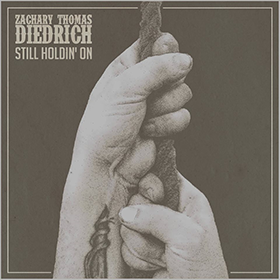 7. Zachery Thomas Diedrich
Friday and Saturday, Jan. 12-13, 8 p.m. Tusk-N-Horns Bar & Grill in The Wyndham Hotel, N. State Line Ave. Diedrich forges his own brand of country music influenced by the sounds of traditional country, delta blues and rock n' roll. Call (903)792-3222.

8. Introductory Krav Maga Seminar
Saturday, Jan. 13, 12-3 p.m. Legends Gym and Health Club. Start the New Year STRONG with this 3-hour introductory seminar on the best self-defense system in the world (basics of striking, kicking, self-defense techniques and third party protection). Contact 903-224-KRAV (5728) or 903-908-4314. www.texarkanakravmaga.com
9. Boredom Buster: Candy Land Game Boards
Saturday, Jan. 13, 2 p.m. TMS' Discovery Place Children's Museum. A fun filled afternoon of candy canes and sugar lanes whipping up our own candy land game boards. $5. Children under 3 are free Join event at http://allevents.by/DiscoveryPlaceMuseum.(903)793-4831. www.texarkanamuseum.org

10. Southwest Arkansas High School Rodeo
Saturday, Jan. 13, 9 a.m.-6 p.m. Four States Equine Center. Rodeo, Roping and Cutting. Opportunity for area youth to compete in rodeo events in a safe, friendly environment. Competition open to students K-12 & up to 19 years old. Check Website for entry fees: www.swarhsr.org
---
AND - STILL TIME - ACT FAST: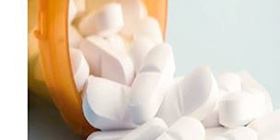 Chasing the Dragon Viewing: Life of an Opioid Addict
Monday, Jan. 8, 1-2:30 p.m. TAPD Training Room at Bi-State. The Federal Bureau of Investigation (FBI) and the U.S. Drug Enforcement Administration (DEA) encourage everyone to view this documentary to help raise awareness of the tragedy of opioid abuse and misuse; features heart-wrenching, powerful, first-person accounts from people who have been affected.RSVP to [email protected]
---
WeeklyLIFT Partners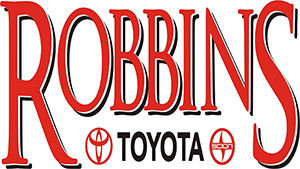 Thanks to Express Employment Professionals, Ledwell Office, Robbins Toyota and BancorpSouth for supporting the WeeklyLIFT.
Contact us to learn how you can become one of our WeeklyLIFT partners!
---
Share this post: