T-Town Top 10: Week of Oct. 23-29, 2017
Want to have a list of 10 awesome things to do in Texarkana delivered right to your inbox every week? Sign up for the WeeklyLIFT today!
---
T-TOWN TOP TEN
Things to do in Texarkana October 23-29, 2017
1. Celebrate Fall and Halloween in Texarkana on Saturday, Oct. 28!

2nd Annual Texarkana Fall Festival.Saturday, Oct. 28, 11 a.m.-8 p.m., Downtown Texarkana. The Fall Festival is a day of family fun that will feature bounce houses, face painting, balloons, arts & crafts, games and activities, a costume contest, vendors and much more. This event is organized to bring the community together, and help the growth of downtown businesses. Features food trucks, live bands, arts and crafts vendors and more. Additional information: http://www.arklatexfest.com.


Also downtown: Four States Auto Museum Fall Car Show. Swap meet and prizes awarded in many categories. Registration begins at 8 a.m.; prizes awarded at 3:30 p.m. Call 903-334-8371 for additional information.


Community Halloween Party. Saturday, Oct. 28, 2-4 p.m., Phone Pros (4116 Gibson Lane). Fun for all ages! Costume contest, race cars, candy for trick or treaters from 15+ businesses, and professional photos available by Amber Fenix Photography. Learn more.



Klondike Academy's Halloween Costume Contest at Central Mall. Saturday, Oct. 28, 3-6 p.m., Central Mall. Spook-tacular costume contest for kids 12 and under (thought parents and older children should feel free to dress up in Halloween costumes, too). Sign up for entry at 3 p.m.; judging begins at 4. Award of $100 given in each of five age categories. Learn more.


Halloween Family Mystery Party. Saturday, Oct. 28, 11 a.m.-1 p.m., P.J. Ahern Home. A Halloween Who-dunit for the whole family! Solve a fun Halloween mystery and come in costume. Includes a BYOP (bring your own pumpkin) pumpkin carving challenge and costume contest. Learn more.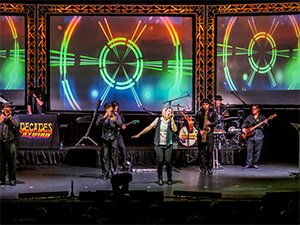 2. Decades Rewind. Saturday, October 28, 7:30 p.m., Perot Theatre. Decades Rewind is a National touring concert, dance party and theatrical performance all wrapped up in one blockbuster show! It celebrates the hits of the 60s, 70s and 80s, the most prominent decades in music history. Disco, Funk, Rock and Motown all take center stage in this brand new theatrical concert featuring over 60s songs, 100 costume changes and nostalgic video. From Aretha to Zeppelin, Decades Rewind will have you singing and dancing in the aisles. This IS the story of your life! Tickets: http://www.trahc.org/
3. The Working Men—Tribute to Merle Haggard and Johnny Paycheck. Saturday, October 28, 7:30 p.m., BrightStar Theater. Haggard and Paycheck not only sang hard core country music, they lived. Together, these two artists recorded over 100 albums and had 41 #1 hits during careers that spanned four decades. Buy tickets.
4. Governor's Small Business Forum.Thursday, Oct. 26, 8 a.m.-1 p.m., Texarkana, Texas Convention Center. Tentative Schedule includes panel discussions about local success stories, finance and real estate, intellectual property, employment law, and two keynote speakers: Sonja Hubbard, CEO of E-Z Mart, and Bryan Daniel, Economic Development and Tourism Division Director from The Governor of Texas' Office. Hosted by The Office of Texas Governor Greg Abbott, the Texas Workforce Commission and the City of Texarkana, Texas. Free. Register online.
5. Live Original Tour. Friday, October 27, 7:00-10:00 PM, Heritage Church. Sadie Robertson's Live Original® Tour is coming to Heritage Church on October 27th! Sadie is a Louisiana native first introduced to the world as a star of A&E's Duck Dynasty. Since then, she has also been runner up on ABC's Dancing with the Stars. Now, Sadie uses her platform to inspire others as an author and motivational speaker. Sadie is being joined by Anthem Lights, Chris McClarney & more! Tickets: http://www.liveoriginal.com
6. Moonlight & Movies: The Wiz. Friday, Oct. 27, 6:30-9:30 p.m., Ace of Clubs House. Gather on the Ace of Clubs House lawn for The Wiz, where Harlem schoolteacher Dorothy (Diana Ross) tries to save her dog from a storm and is miraculously whisked away to an urban fantasy land called Oz. Movies start at sundown (about 7 p.m.). Gates open at 6:30. TMS members free; others $3. BYOB; snacks and sodas also for sale.
7. Gathering of Authors Charity Event and Book Signing. Saturday, Oct. 28, 10 a.m.-3 p.m., Texarkana, AR Convention Center. This is the 8th Annual Gathering of Authors Charity Event & Book Signing Benefiting St. Jude and Arkansas Children's Hospital. There will be 35 attending authors autographing books, a kids' corner, vendors, door prize drawings and a treasure hunt where you can win big Visa gift cards just by going around and visiting the authors and vendors. Additional information: http://www.gatheringofauthors.com
8. Gregorian Chant Two-Day Event. Oct. 27-28 Begins Friday, Oct. 27, 4 p.m. at the Texarkana College Music Hall. Lowell Davis presents a free lecture on the history and basic theory of Gregorian Chant. Then on Saturday, Oct. 28, 9:30 a.m.-4:30 p.m. with mass at 5:30, Sacred Heart Catholic Church, Lowell Davis conducts a workshop on the singing of Gregorian Chant. $25, lunch included. For more information, contact Marc-Andre Bougie, at Texarkana College, 903-823-3229, [email protected]. Learn more.
9. 2017 Freedom Funds Awards Banquet.Saturday, Oct. 28, 6-9:30 p.m., Texarkana, TX Convention Center. Keynote Speaker: Marvin L. Abney has honorably served the residents of Newport and Middletown Rhode Island in District 73 since his election in November 2012. Rep. Abney is chairman of the House Finance Committee, the Veterans' Affairs Committee, and the Health, Education and Welfare Committee. In 2015, Rep. Abney was chosen to serve on the Governor's working group that is examining the state's criminal justice system in order to improve public safety and reduce costs. He is a Texarkana native son who graduated from Dunbar High School in Texarkana, Texas in 1968. For More Information - Email: [email protected] or Contact: Melva Flowers @ 903-244-1963 or Robert Jones @ 903-277-6590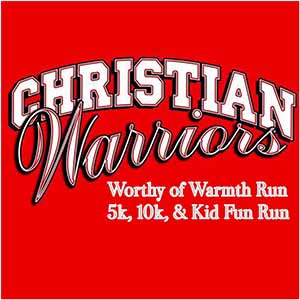 10. Worthy of Warmth Run.Saturday, Oct. 28, 8:30 a.m., Texas A&M University-Texarkana. Help warm up Texarkana with this coat donation event! 5K and 10K runs plus Kid Fun Run. Entry fee is a coat or $25. All coats donated at the event will be distributed in the local community by Christian Warriors Texarkana. Sign up starts at 7 a.m.; 5K & 10K at 8:30 a.m.; Kid Fun Run at 9:30 a.m. Awards and door prizes after runners are finished. Learn more.
---
WeeklyLIFT Partners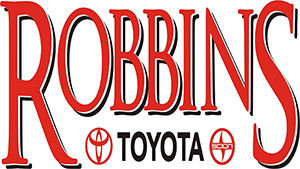 Thanks to Express Employment Professionals, Ledwell Office, Robbins Toyota and BancorpSouth for supporting the WeeklyLIFT.
Contact us to learn how you can become one of our WeeklyLIFT partners!
---
Want to have a list of 10 awesome things to do in Texarkana delivered right to your inbox every week? Sign up for the WeeklyLIFT today!
---
Share this post: