Did You Know: Weeks of Nov. 21-Dec. 4
Texarkana USA:
A thriving center for business, education and culture that attracts–and serves–us all.
Citizens committed to Working Smart for Excellence, Educational and Cultural Riches, Community Pride, Economic, Social and Personal Well-Being
---
Speaking of Citizens Committed to Working Smart for Excellence and Community Pride...

DID YOU KNOW?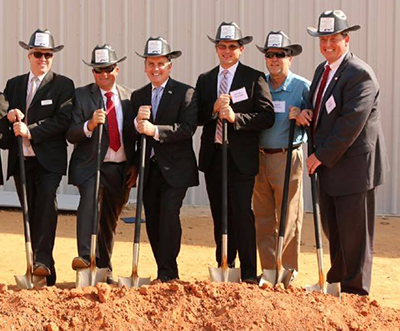 Expal USA will soon begin operations on TexAmericas Center's East Campus.
Expal Systems is the defense arm of global industry leader Maxam, which owns and operates factories in Spain and additional facilities in Denmark, Bulgaria, and Italy. The company plans to start operations at the new facility within the next month. The company will occupy existing buildings in the former Lone Star Army Ammunition Plant. The facility will be dedicated to the demilitarization of ammunition, including cluster munitions.
During a groundbreaking ceremony on November 2, a large group from the community showed support for these efforts and welcomed Expal to Bowie County. Speakers took time to highlight efforts from a number of leaders and groups, that lead to the opening of this facility and new jobs for the local economy. Expal USA is currently accepting applications for open positions at the new facility.
Share this post: