LIFT: When All is Said and Done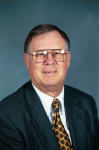 by Phillip DuVall, Ph.D.
Earlier this year Leadership Texarkana (LT), and the Leadership Initiative for Texarkana (LIFT), sponsored a City Leadership Summit, bringing together elected officials and supporting staff members in the Texarkana area. This was a great start towards moving Texarkana forward while working together. Several great initiatives were started and continue today. But, we have all seen several initiatives start and die on the vine for various reasons. Now is the time to continue to put in place necessary things that will help us continue to pull together.
Back in 1952, there was a song titled "No Help Wanted" by a country group, the Carlisles. In the song Bill Carlile sang: "No help wanted, I can handle this job all by myself." That's not the case here in Texarkana. Help is certainly needed. Citizens are encouraged to communicate their interests in serving to public service leaders such as school board members, city board/council members, city managers and non-profit organization leaders. A lot of help and good leadership are vital to our community's success in the future.
Many businesses and public service organizations use a technique called SWOT analysis in planning for the future. This technique identifies Strengths, Weaknesses, Opportunities, and Threats so that plans may be made to identify actions needed in the future to assure success.
If we look at Texarkana, we find that there are incredible strengths in our citizens with their knowledge and ability to pull together. This has been demonstrated many times, particularly when threats to the community were at hand. Along with that, there are opportunities for sharing good ideas to improve our processes and meet economic challenges. Recent articles in the Texarkana Gazette indicate that much work is needed to assure that our community organizations can continue to provide critical services in spite of reductions in funding along with increased public needs
One opportunity that LT/LIFT has identified is finding a way to assist citizens in applying their skills in community service and matching those skills with community needs. We have many folks who want to help the community but don't know exactly how to get started. We also have many public service organizations that need help but have a difficult time finding those who want to serve. Examples of public service include such things as serving on school boards, city councils/boards and supporting groups such as planning and zoning committees. Another very important area is in serving on non-profit boards and committees. The list goes on and on.
Keeping this in mind, LT/LIFT is working hard to keep the ball rolling. One effort is in continuing the Leadership Texarkana training for preparing future leaders in professional, public service and non-profit organizations. Future plans include convening Leadership partners in a summit this fall to discuss how best to meet the ongoing need for providing good public servants in Texarkana. Some issues that come to mind include: linking citizens' interests with public service needs, increasing and improving leadership training, communications, and public awareness of community organizations' needs and requirements.
One of my favorite books is Lou Holtz's Quotes. One of his quotes is:
"When all is said and done, as a rule, more is said than done."
We need to pull together to make sure that is not the case in Texarkana. Hopefully the planned fall Leadership Summit will keep us moving in the right direction.
More information about LT/LIFT efforts may be found at
[email protected]
.
Phillip has served the Texarkana community many years through leadership positions in public service and non-profit organizations, including five years on the Texarkana, TX City Council, with two as Mayor Pro Tem, and participated in the defense of Red River Army Depot (RRAD) during DOD Base Realignment and Closure reviews. He is a retired Director of Ammunition Operations of RRAD and has been an adjunct faculty member of Texarkana College and Texas A&M University -Texarkana. He served as President of the University of Arkansas Academy of Industrial Engineers and was a Team Leader on the Texas State Quality Board of Examiners. Phillip currently serves as amember of Leadership Texarkana's LIFT Community Advisory Team.
Share this post: